1992 Funk Pro Comp (Serial # )
This is a NOS 1992 Funk Pro Comp, the bike I lusted after back in 1992 when I used to trawl the small ads in the back of MBA. Back then I never had the money for one, now things are different to this is realising a dream from my youth. The build will be as close to the grainy black & white MBA advert as I can get but with a bit of creative license thrown in for good measure.
The advert that started all that lusting...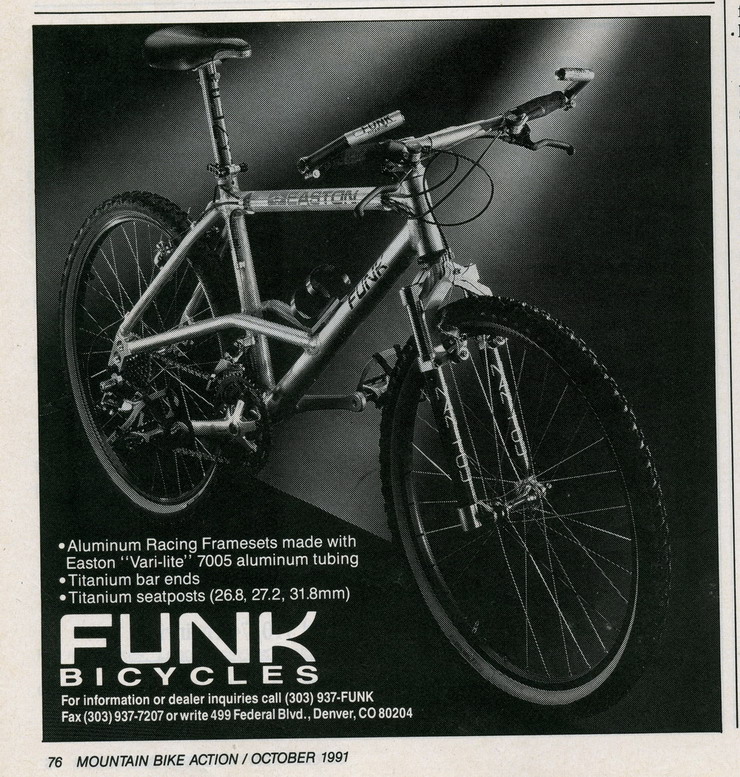 The NOS frameset on 'delivery day'